Skip Hire Ystrad Mynach – Finding the best service
Our Convenient Skip Hire Solutions in Ystrad Mynach
Waste disposal is one of those tasks we may all love to stay away from. Sadly it must be done for a healthy and thoroughly clean environment. Caerphilly Skips makes removing non-commercial, commercial and industrial waste so much easier. Using our range of skips, transported to your door, you will have the best remedy for local skip hire in Ystrad Mynach.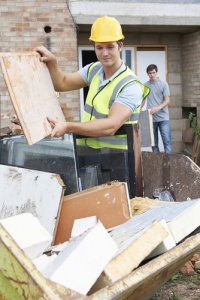 Our professional services cover lots of different locations this includes Cardiff, Blackwood, Caerphilly and bordering locations. Our industrial and residential clients are our number one priority and we consider ourselves the perfect skip provider in South Wales. For swift and cost-effective skip hire call now on 029 2086 2328
Skip Types
Everyone is going to have different needs when it comes to skip hire since skips are great for most waste diposal requirements. Whether you're clearing out your garden or renovating the entire house! Skips offer a quick and easy method of diposing of waste and preparing it for collection. Whether you have commerical or domestic needs, Caerphilly Skips can offer you a variety of skip sizes to meet your requirements!
2 Yard Skips
A 2-yard skip is a perfect choice if you are thinking of doing some home renovation like a bedroom etc. A lot of our customers are usually hiring 2-yard skips during the autumn when they need to have a garden clear out. This is also great for some domestic moves if you need to dispose of unwanted items.
4 Yard Skips
A 4 yard skip is perfect for those with a bigger home with more waste to be disposed off. If you have a few rooms in the house you are thinking of renovating then the 4 yard is ideal for you!
8 Yard Skips
The 8 yard skip is often referred to as the builders skip as it's a great size for most, if not all tasks. 8 yard skips are great for complete home renovations as it can store a large amount of waste. 8 yard skips are also suitable for larger garden clear outs where you may have to dispose of large tree trunks etc. This skip is going to be too big for most priate driveways however, permits are not an issue as Caerphilly Skips takes care of this for you with our all inclusive service.
12 Yard Skips
Those looking for the ulitmate in skips go for the maxi skip. This is a 12 yard skip which is great for business/commerical use due to it's large storage capacity. We are able to arrange an on-road permit as the size of this skip is usually too big to store on private property. This is incredibly helpful to commercial and business customers as we do not charge the commission for the arrangement of the permits.
Roll-On/Roll-Off Skips
This can be the best skip for any significant building job, site clearance and extensive house renovations. The titan of skips are equipped for an enormous load and it offers you long term advantages. Caerphilly Skips provides a permit for this huge skip for on- road requirements.
Unique Skips
Included in this are easy load skips and enclosed skips. They are made to meet targeted preferences such as level of privacy, safety as well as simple filling for large items. They come in every size regardless of their special design.
All our skips may be hired long-term, short-term or wait and load depending on your needs. Should you requirea permit to have the skip on the street, JBT Waste will help with this at no extra cost
For fast, cost-effective, effective and professional skip hire in Ystrad Mynach, get in touch with Caerphilly Skips on 029 2086 2328
Why should I choose Caerphilly Skips?
Direct connection to the business
After you give our team a call for skip hire, you can expect to deal directly with the skip company rather than a middleman or brokerage. This will save you the extra cost and inadequate service. You also get to pick the brains of professionals within the skip market and acquire recommendations on just what the best skip is to suit your needs. After the customer telephone calls, our client service representatives find out exactly what is being thrown away and why they needa skip. This will assist us to decide on the right skip for them and also give a service that should effectively and efficiently suit them.
Swift delivery
If you call before noon, we guarantee to send a skip to you the same day. In the event you telephone late in the afternoon, the skip will be supplied early the next morning. At Caerphilly Skips, we are careful to not keep clients waiting for long because waste disposal almost always is an urgent matter. We're accessible six days per week to ensure your business won't endure any avoidable downtime.
Wait and load service plan
We also offer a wait and load solution whereby our driver will deliver the skip and stay with it whilst you load your objects. Using this method you don't require dedicated space or room for your skip due to the fact it does not leave the truck and is taken away immediately. Additionally, it helps save the hassle of purchasing a permit which costs around £65. However, extra expenses may begin accumulating after sixty minutes of waiting around. This particular service is perfect if you're prepared and available to fill up the skip. Within just 60 minutes your waste or rubbish is removed without the need to have a skip on the highway or driveway.
Recycling
Caerphilly Skips is aware that not all waste material will need to go to the landfill; some things could be recycled and reused. Our skips have plenty of space for your recycling demands and if necessary we can offer an enclosed skip to shield your valuables. We really do not mind offering you all the time you'll want to recycle.
Commercial Skip Hire
It's hard to know what sort of skip you might require, especially if it's for commerical use as there are so many factors. For those who have a huge load of waste products, you might need a large wait and load skip that will take care of that. If however you just have a very small-scale load, a compact skip will be sufficient. At Caerphilly Skips, we have all sizes and types of skips to manage your business oriented requirements. We look after each of the permits on your behalf and for those who have limited space we offer wait and load service to help save you the hassle and inconvenience of a sitting skip. We are industry professionals in this field and will know what to provide you with at the time you call.
At Caerphilly Skips, we understand how essential it is to help keep work going. That is why we provide you with rapid solutions that will be sure that your time will not be squandered. Industrial clients get the benefit of getting an additional skip shipped to them even while the first one is being emptied. This guarantees there's no downtime between deliveries. With years of experience of providing skips to a lot of clients in South Wales, we know what individuals want by simply listening to them.
Our service providers are professional, well mannered and dedicated in their work. We exceed expectations what's expected of us, to make sure customers are delighted and satisfied. Using our several sizes and types of skips, every demand regarding waste materials disposal is satisfied without fail. We have cost effective rates and there are no hidden expenses beyond the advised cost.
For anyone who is looking for professional skip hire in Caerphilly, Cardiff or South Wales, Caerphilly Skips is the place to go. Call our office today on 029 2086 2328 or take a look at our website to find out more about skip hire in Ystrad Mynach