Skip Prices Cardiff | Caerphilly Skips
Finding the best skip price in your area can be a long and annoying task, especially if you just want the job done for you. Finding the best deal is a sound idea since some companies can charge extortionate amounts for skip hire. There are firms that know that people are ill informed about skip hire, hence why that charge such high amounts. Skip hire is an important service however which is why cheaping out shouldn't be an option either. The old saying of "you get what you pay for" comes to fruition in this situation since cheaper service providers will tend to cut corners.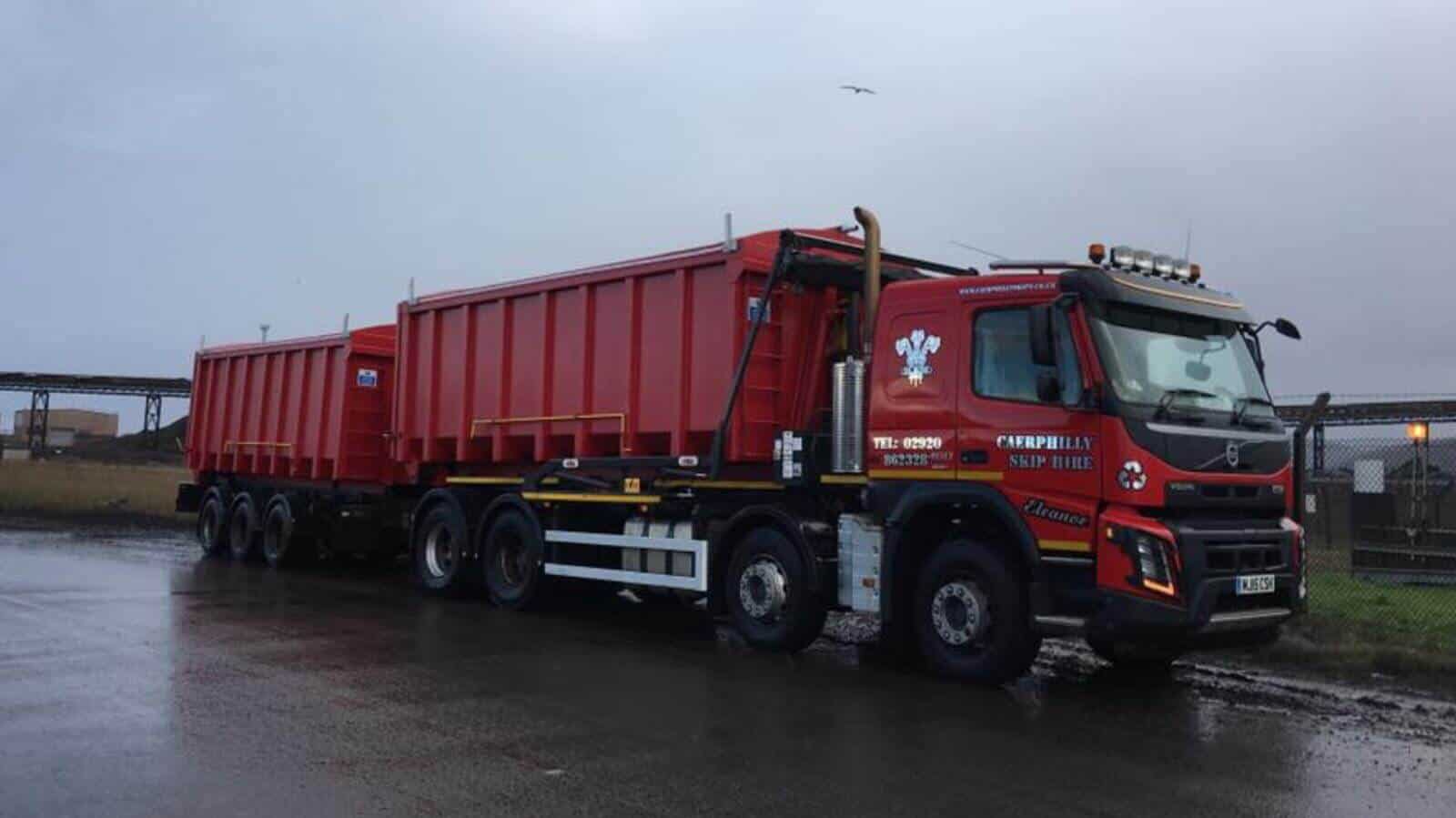 Finding the best skip hire price in Cardiff requires a few things. One of those being: Knowing what you're looking for. What we mean by this is that you should know what you're looking for in terms of a skip. There's no point browsing the market if you don't know what you're actually trying to find. You should always know what your needs are and what you need to fulfill them. For example, a homeowner looking to renovate their property should look for a skip that's suited to their needs. If they're only renovating a few rooms, a 4 yard skip may suffice with regular pick ups. If they're renovating the entire home as well as the external rendering, they probably need an 8 yard skip!
You need to know your requirements before you begin your search finding the best skip hire price so that you know what to look out for. Most companies will be able to fufill your needs which is where you should start comparing prices. You should also take a look at a companies reputation since this will effect the level of service you're getting for your money. Skip hire companies that aren't favoured by the public (you can tell this from online reviews etc) are probably a no-go since you have evidence of that company doing a bad job. Companies that retain a good online reputation are most likely doing a good job at keeping their customers happy. Trustworthy companies provide reliable services, so looking at a businesses online reviews is a good start.
Finding the best price without sacrificing quality:
Whilst you may be fixated on budget and prie, you should also keep in mind the quality of service you're receveing. It's all good and well to find the cheapest service in South Wales but if that service is bad, then you've paid for inconvienece and stress. You need to find the balance of a good price and a quality service. This is where reputable companies like Caerphilly Skips come in, since they'll often keep their customers happy by offering the best of both worlds. Skip hire starts at just £110 with Caerphilly, so you know you're getting a good deal.
There are also some dangers with bargain hunting for the best price since you might run into illicit operations like fly tipping. This might sound far fetched but skip hire services that are priced too low usually come hand in hand with illegal methods like fly tipping. Companies can undercut the local market by offering prices that are hugely under the norm. This is because these companies don't have to work with high operating costs as they are often dumping the waste they collect illegally.
Working with Caerphilly Skips:
When you give us a call for skip hire, you're going to deal directly with the skip professional and not a middleman or broker. This will save you any additional expense and inferior service. You also get to pick the brains of specialists inside the skip sector and acquire great tips on specifically what the very best skip is to meet your requirements. The moment the customer telephone calls, our support services representatives inquire exactly what is being disposed and why they require a skip. This will aid us to select the correct skip on their behalf and as well give a solution designed to effectively and efficiently fit with them.
Our services cover a variety of areas including Cardiff, Blackwood, Caerphilly and adjacent areas. Our business and domestic clients are our most important priority and we consider ourselves the ideal skip hire company in South Wales. For fast and affordable skip hire call on 029 2086 2328 or visit our website on Skip Prices Cardiff