Skips Barry – Caerphilly Skips – Choosing the right skip for you!
Waste disposal is truly one of those jobs we might all prefer to stay clear of. Regrettably, it has to be done for a healthy and clean environment. Caerphilly Skips can make getting rid of the house, commercial and industrial waste so much easier. With our wide variety of skips, transported to your doorstep, you've got the best remedy for local Skips Barry.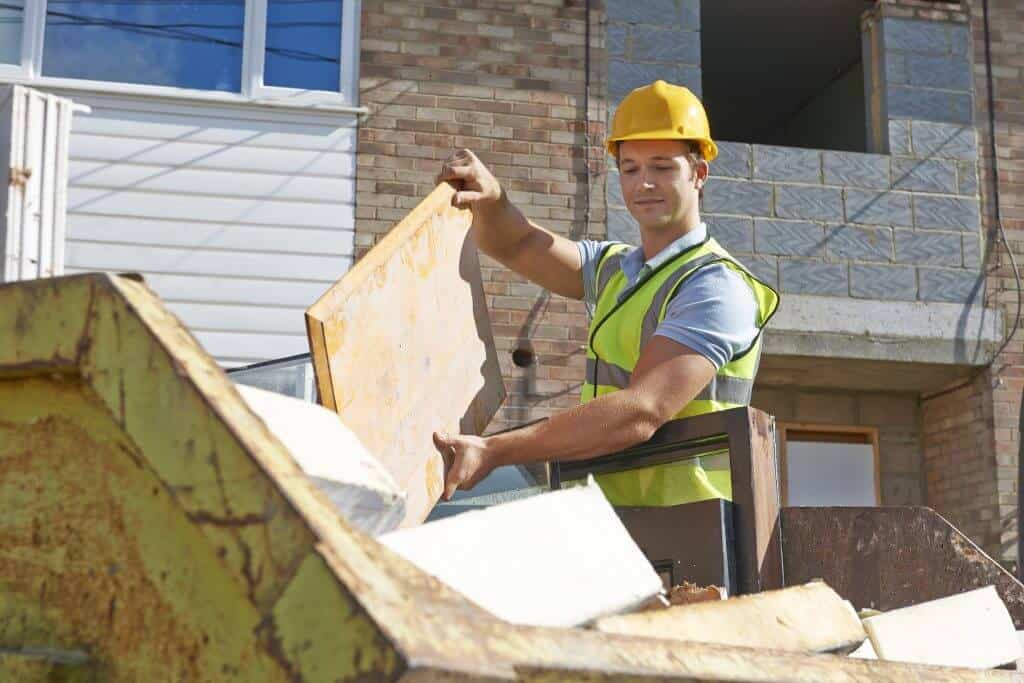 Our professional services cover many different areas such as Cardiff, Blackwood, Caerphilly and adjacent places. Our commercial and domestic customers are our number one priority and we consider ourselves the best quality skip provider in South Wales & Barry. For quick and affordable skip hire call now on 029 2086 2328
Many people don't understand or know that you aren't able to throw away your construction waste at a local dump or recycling centre. This is because there are strict regulations with construction waste in the UK which regulates how people can throw away their rubbish. This can often leave people with piles of rubble that are just stacked outside of your home, looking unsightly whilst also being a health hazard. Skip hire can solve this as it gives you the ability to dispose of your waste in a quick, easy & affordable way! With skip hire from Caerphilly, you are able to have your waste collected so that you don't have to worry about where you are going to dispose of it!
Your first step to getting rid of your rubbish quickly & responsibly is to find a reputable & reliable hire provider so they can take care of your waste. Picking a company that has years of experience in their respective field is ideal since it shows that they have been in the business for a while. Caerphilly Skips specialise in domestic & commercial skips so they have solutions for anything you need.
Skips are huge containers that are designed so that you can store huge amounts of waste/rubbish in them. You can get skips in many different sizes depending on the type of waste you want to dipose of. Skip hire is a cost-effective means of disposing of rubbish especially if you're clearing out your house or garden. DIY is huge at the moment with many people taking interior & exterior design into their own hands meaning there are entire kitchens people may need to get rid off. Skips are much easier to use than other alternatives especially if you're thinking of taking your waste to the local dump, as organising travel to the dump is more effort than just enquiring with a skip hire provider. There are many providers that overcharge unknowing people who aren't informed.
Another aspect you should consider is that hiring a skip that is too big is a waste of money if you never use it. you should always plan for some excess but if you are ordering an 8-yard skip when you need a 2 yard then you aren't being as efficient as you could be. You need to be aware of what your needs are as well as what you are disposing of, as different waste requires different size skips. If you are clearing a garden then a domestic scale skip is probably ideal but clearing and renovating an entire house would probably require something like a 6 or 8-yard skip. Harmful & toxic materials like electronic goods, computers and television aren't supposed to be disposed of in a skip. If you have any questions about what you can or can't throw away in a skip then contact our team or visit your local council's websites to make sure you are disposing of your waste properly.
Why should you use Carerphilly Skips?
1. Direct connection to the business
When you contact us for skip hire, you can expect to deal directly with the skip service provider and never a middleman or broker. This will save you any additional charge and inferior services. You also get to pick the brains of specialists inside the skip industry and acquire advice on specifically what the very best skip is for your requirements. The moment the client telephone calls, our customer service representatives find out what is getting got rid of and why they require a skip. This will aid us to decide on the correct skip on their behalf and also give a service that will effectively and efficiently accommodate them.
2. Swift delivery
When you call prior to noon, we guarantee to deliver a skip to you the same day. For those who phone late in the afternoon, the skip is going to be supplied early the subsequent morning. At Caerphilly Skips, we are mindful never to keep customers waiting for long for the reason that waste disposal invariably is an immediate need matter. We are readily available six days per week to make certain your company will not endure any avoidable downtime.
3. Wait and load service
In addition, we give you a wait and load solution whereby our driver will deliver the skip and stay with it whilst you load your stuff. Using this method you don't have to have the dedicated room for the skip simply because it does not get off the truck and is taken away straight away. In addition, it helps save the hassle of obtaining a permit which costs close to £65. However, further charges may start amassing following an hour of waiting. The service is perfect if you're well prepared and available to fill the skip. In under 1 hour, your waste or rubbish is removed without the need to have a skip on the highway or driveway.
4. Recycling
Caerphilly Skips is aware that not all waste material has to go to the landfill; some things can be recycled and reused. Our skips have adequate room for your recycling needs and if need be we can provide an enclosed skip to protect your valuables. We really do not mind offering you all the time you'll want to recycle.
5. Business Oriented skip hire
It's difficult to understand what sort of skip one will require. For those who have a big load of waste matter, you may need a major wait and load skip that will handle that. However, if you only have a very little load, a smaller skip will be all you need. At Caerphilly Skips we have all types and sizes of skips to care for your commercial preferences. We look after every one of the permits on your behalf and if you have limited space we provide you with wait and load service to help you save the effort and inconvenience of a sitting skip. We're industry experts in this field and will know exactly what to provide you with whenever you call.
At Caerphilly Skips, we understand how crucial it is to help keep work going. This is the reason our company offers swift solutions that can be sure that your time is not wasted. Commercial customers get the main benefit of acquiring another skip shipped to them when the first one is being emptied. This makes certain there's no spare time in between deliveries. With several years of experience with providing skips to numerous customers in South Wales, we understand what people want by simply listening to them.
Our service providers are well mannered and dedicated to the work they do. We exceed what's desired of us, to make certain customers are completely happy and satisfied. With our many sizes and types of skips, almost every need regarding waste material removal is fulfilled without fail. We've got cost-effective charges and there are no concealed expenses beyond the agreed-upon cost.
For any domestic or commerical customers that are looking for Skip in Barry then you should enquire with Caerphilly Skips! We serve all areas within Barry from Barry Island, Barry Waterfront, Buttrills, Cadoxton, Colcot, Coldbrook, Cwm Talwg, Gibbonsdown, Gladstone, Highlight Park, Holton, Jenner Park, Merthyr Dyfan, Palmerstown, Pencoedtre to Romilly! Call our team on 029 2086 2328 or visit our site for additional information to find out more about Skips Barry